In this article, we have discussed the top 10 Resorts in Germany. Germany is one of the top tourist attractions in the world. Visiting Germany's most famous cities is a top priority for many. History, culture, and natural beauty perhaps best describe the essence of vacationing in Germany. With its many historic cities and quaint small towns, along with an abundance of forests and mountains, visitors are spoiled for choice when it comes to choosing unique places to visit in this beautiful part of Europe.
Our selection of the best resorts in Germany will take you through a whole pack of stunning scenery, delicious food, not to mention a healthy and most comfortable stay or dine-out in Germany.
THESE ARE THE TOP 10 RESORTS IN GERMANY IN 2023!
Kempinski Hotel Berchtesgaden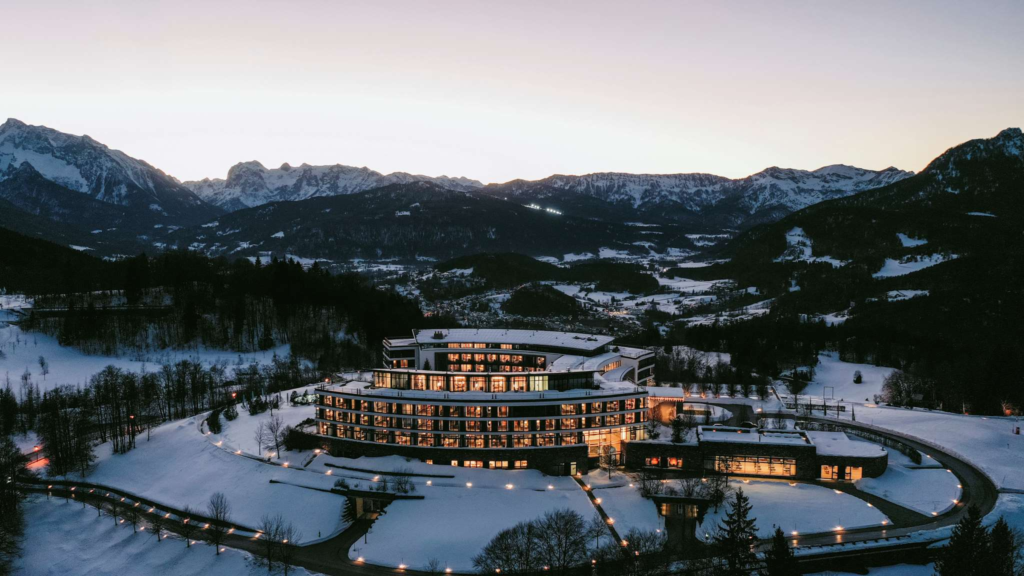 Kempinski is one of the best resorts in Germany that features an outdoor swimming pool and an indoor swimming pool as well. The resort also offer beautiful picturesque view of the mountain. The property is found in Berchtesgaden. The accommodation provide every guest with free Wi-Fi access, air con and a buffet.
The resort features a shower, and the personal washroom comes with a hairdryer and bathrobes. Every room have a window that offers a mountain and garden view. The property also features a spa and a fitness center, a dining house and a fitness center. Other additional facilities offered at the property are a tour desk and luggage storage. Various bunch of activities can be enjoyed at the property such as water sports and hiking. This resort is in close proximity with famous spots.
Sonnenalp Resort
The Sonnenalp Resort is one of the top 10 resorts in Germany which is settled within the Allgäu, and features a golf, luxury spa, and various leisure activities for all ages. The Sonnenalp Resort is one of the most successful family-run luxury resorts in Germany. A warm-family atmosphere with best services is offered here. 
The property feature rooms and suites well-equipped with all trendy amenities. All resort rooms come with an air-conditioned, an electrical kettle, tea, and other facilities such as a flat-screen TV with satellite channels, bathrobes, slippers, a hairdryer and free toiletries. Guests have access to a 24-hour front desk, shop, and other facilities at the property all the time. This resort provide dining and drinking choices on-site, restaurant, dinner place, and outdoor restaurant and a breathtaking pool bar.
AMERON Neuschwanstein Alpsee Resort & Spa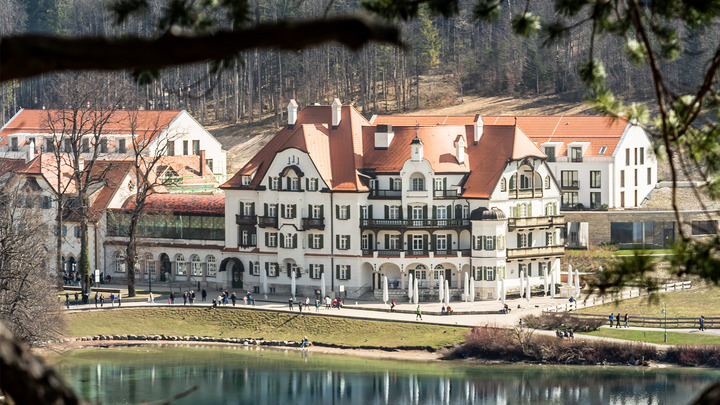 AMERON Neuschwanstein Alpsee Resort is one of the best resorts in Germany and is located within Schwangau. The property is in close proximity with the History of Wittelsbach and Hohenschwangau Castle. The property features a total of 136 guestrooms and each room includes minibars. In addition every room contains a wireless internet access and bathroom have all the necessary supplies such as bathtubs or showers and hair dryers.
Each resort room of these resorts have a satellite TV and balcony with mountain or ocean views. Each room comes with an radio. a personal rest room with marble tile, huge bathing tub and separate shower is additionally provided. The resort also feature a full-service spa that options massage medical aid, facials and body treatments. The property also provides a basket ball court, and a soccer pitch. This property offer different playing area and a special pool for kids.
Grand Hyatt Berlin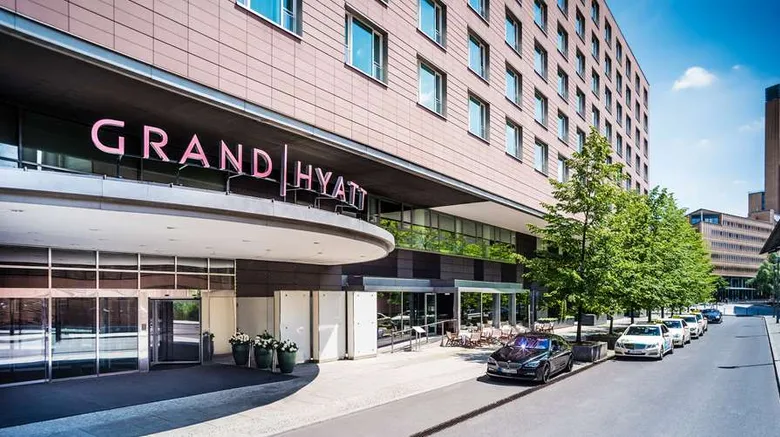 Grand Hyatt Berlin is one of the most famous resorts in Germany and have a massive rooftop spa and a pool with spectacular views of Berlin. The property is settled within the Potsdamer Platz district, and is 300m from the Sony Center, it conjointly offers various restaurants and bars.
This property features elegant rooms and suites that features a 55-inch TVs and hot drinks facilities. The resort offer each room with a marble bathroom and flat-screen TV. Every unit have access to free internet connection. All guests receive a free bottle of drinking water. Each suite of this resort feature a king size beds and a 42 inch TV. The resort also rearrange for bicycle. Free internet access is on the property as well. The resort provides cuisines from across the world, a stylish bar, bathroom with a shower, free toiletries, a hairdryer, and a bathtub. Other facilities include a 24-hour front desk, business center, and shops. The Berlin Philharmonic Hall and Tiergarten Park are just some 5-minute away.
Hackers Furstenhof
Hackers Furstenhof is one of the top 10 resorts in Germany that offer best facilities and environment to all its guests. It offers a Spa and fitness Centre with free access. This resort provides excellence for five-star dining in Germany. The resort also offers a gym, a spa, and a fitness center within the property. The resort rooms include air conditioning with a wardrobe, desk, flat-screen TV, minibar, and telephone. The resort is a perfect destination for business travelers. All these factors make it one of the best resorts available in Germany.
Sofitel Munich Bayerpost
Sofitel Munich Bayerpost is the most favored resort among tourists and business travellers that provide free Wireless internet access in all rooms throughout the property. The resort is centrally placed in Hauptbahnhof and is about 920 m from conveyance, and is placed in such a manner so that it can be easy accessible from all the local areas. do not leave before paying a visit to the far-famed Marienplatz.
The resort features elegant rooms and suites with fashionable decorations, marble floors and heat tones. Every room includes a marble-tiled bathroom with hairdryer, bathrobes, slippers and other basic toiletries. Also every unit comes with a TV with satellite channels, a portable safe and a mini bar. Free internet access is available throughout the property. Rated with five stars, this high-quality resort offer its guests with access to massage, eating house and bath on-the-spot.
A-ROSA Travemuende
A-ROSA Travemuende resort is located in the coastal town of Travemünde and is 300 m from the sandy beach. It offers stylish rooms, an À la carte restaurant, a swimming pool, and a spa center. This is undoubtedly one of the best resorts.
The property provide healthy drinks and snacks at the poolside Vitalbar. Guests who want a special dinner could request it to be served on the suite's personally. Guests can also take personal massage sessions by the resort's skilled massager. Other facilities offered by the resort is free wireless internet access within the public areas of the property. The accommodation offer a 24-hour front desk, room service and currency exchange for guests is available 24/7. The resort offer air conditioned rooms with a desk, a kettle, security safety-deposit, a flat-screen TV and a private bathroom with a shower.
Hyatt Regency Dusseldorf
Hyatt Regency Dusseldorf is one of the luxurious resorts found in Düsseldorf's MedienHafen district, directly on the Rhine. It offers broad harbour views, free network access, spa facilities, and international gourmet cookery.
The property offer each rooms at the Hyatt Regency with a flat-screen TV, a computer safe, and tea/coffee facilities. Each resort room are well-equipped with a TV and are fitted with a private rest room. For guest comfort bathrobes, slippers and free toiletries are made available. There is a 24-hour front desk available at the property. In addition laundry and cleaning services are offered as well. An array of meals, drinks and snacks are served at the property's bar dining area, or at the suite. Some rooms even gets a view of the river Rhine and Düsseldorf Harbour. Buffet breakfasts are served at the resort every morning. 
Kronasar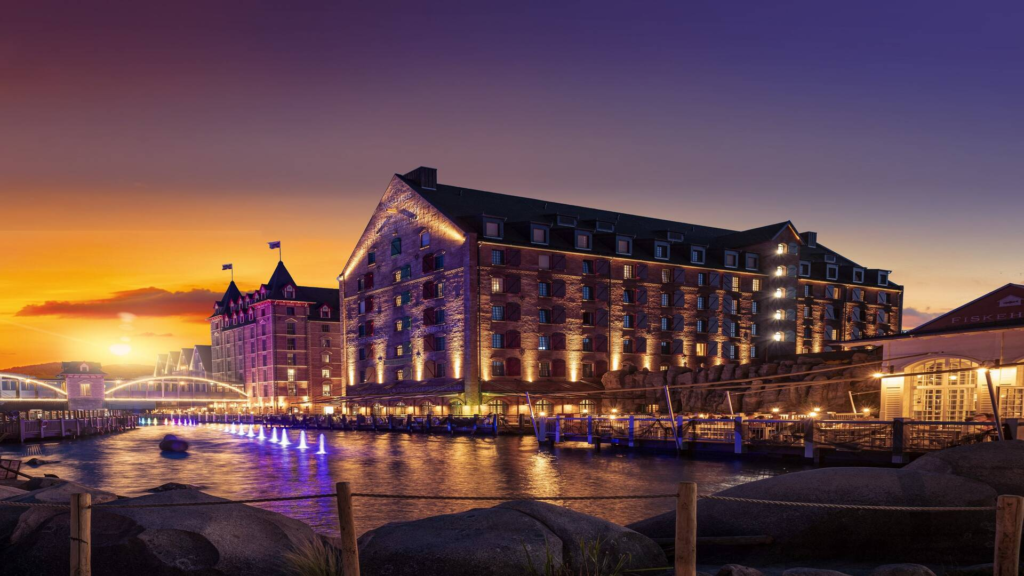 Kronasar resort is found in Rust and features a bar. The property is around a 5-minute walk from Europa-Park Main Entrance. The property offers a 24-hour front desk, ATM, business center as well as a currency exchange facility for guests within the property. This is one of the top 10 resorts in Germany.
At the resort, all rooms are provided with a desk and are fitted with a private rest room. At the resort, rooms are equipped with air con and a flat-screen TV. Each room at the property comes with a balcony or terrace. The resort offers various luxuries, and a meeting or conference center is also available for meeting purposes. In addition, all other room comes with facilities like air conditioners, wardrobe, and more. Various local attractions are very close to this resort. A buffet breakfast is also offered at the property. Guests can also rent a vehicle.
Meliá Berlin
Meliá Berlin is one of the most famous and best resorts in Germany and features elegant and fancy rooms that comes with free internet access. The property offer free parking for all the guests arriving by their own vehicles. The property is family friendly and offer a separate menu at the restaurant for kids.
All resorts offers rooms with flat-screen TVs with satellite channels, a buffet and free internet access within the property. Some rooms come with a balcony and every room offer a beautiful view. The resort's spa includes a sauna also at the resort, every room comes with a personal desk, and a personal rest room equipped with bathrobes. Every unit have a cable TV, a kettle, restroom is equipped with a shower. For guest comfort, slippers and free toiletries are also made available by the resorts. In addition, the resort offer a 24-hour front desk.
CONCLUSION:
To answer all your curiosity about the most visited resorts of all time we have made this list of the top 10 resort in Germany. All these resorts provide excellent Hospitality. These resorts provide fantastic service for a lifetime had a great evening, the dining and bar facilities at these resorts are amongst the best that the country offers, and bars are the perfect option for the elite party. These resorts will surely make you enjoy your stay as you experience all the things Germany has to offer. Come and enjoy your stay!
Here is the link for the top 10 resorts in Rome in 2023!
FAQs:
Why is Germany famous for tourism?
It has extremely favorable vacation conditions, such as magnificent mountain ranges, lake and river sceneries, the coasts and islands of the North Sea and the East Sea, numerous cultural monuments and a large number of towns full of tradition, as well as well-developed infrastructure.
Is breakfast included in the price for these resorts?
Once you have retrieved the availability for a specific resorts for the requested dates, by clicking on the room name, you will find information about breakfast, taxes and room facilities. Many resorts do provide this facility!
What is the religion in Germany?
Christian church, including both Catholicism and Protestantism, is the dominant church in Germany. Still, there are many other religious practices such as Islam, Judaism, Buddhism, and Hinduism that are popular in Germany.
Are food deliveries allowed at these resorts?
Yes, you can definitely bring food or have a delivery there.
Are visitors allowed in resorts?
Any visitor who stays over night would have to be registered with resorts at the Front Desk and the room rate may change depending upon occupancy.
Is education free in Germany?
Although you can study for free at public German universities as an undergraduate, there is a charge per semester for enrolment, confirmation and administration. This is typically no more than €250 (~US$290) per semester, but varies depending on the university.
Do resorts need ID of both guests?
For room in resorts you are required to register their guests with the local authorities, they will ask for the ID of all guests.
Are Germans friendly?
Germans themselves are known as friendly and welcoming people.
Are they Muslims in Germany?
Roughly four million Muslims live in Germany, although nobody knows the exact number since there is no centralized registration of Muslims. With Christiantity on the top rank, Islam is the religion with the second most followers in Germany. Currently about five percent of the population belong to the Muslim faith.
Is it hot in Germany in July?
On average, temperatures in summer in Germany reach a balmy 16,4 degrees. July and August tend to be the hottest months with an average temperature of 17 and 16,9 degrees, respectively.