In this article, we have discussed the top 10 Resorts in Poland. It is a famous European destination for its picturesque landscapes, rich history, vibrant culture and historical places to visit in Poland. You can enjoy the sea, the mountains and various other outdoor landscapes in Poland. To witness all these amazing sights you need to stay for 2-3 days at least. This article helps you select best resorts out of other resorts in Poland to stay in.
Our selection of the best resorts in Poland will take you through a whole pack of stunning scenery, delicious food, not to mention a healthy and most comfortable stay or dine-out in Poland.
THESE ARE THE TOP 10 RESORTS IN POLAND!
Aquapark Health Resort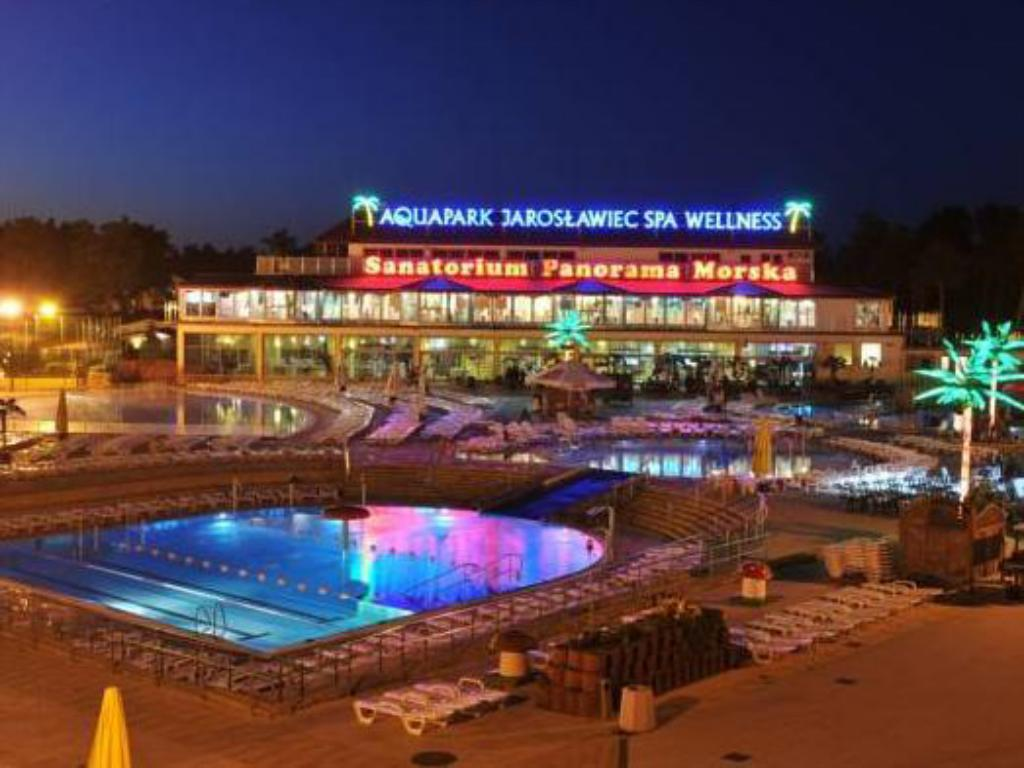 Aquapark Health Resort is one of the best resorts in Poland is simply located 350 m from an beautiful beach in Jarosławiec. The resort consists of five swimming pools with heated water, and a Spa. The stylishly done rooms are provided with bungalows featuring an LCD Television with satellite channels and many other facilities.
The resort each unit have its own marble bathroom that offers robe and slippers. The property includes a fitness center and swimming pools. The property is in close proximity with various famous tourists attractions. Every room is provided with a telephone, a icebox and an electrical kettle. Some rooms have air-conditioning and every unit has private washroom comes with a shower, a hairdryer, toilet and pool towels and a robe. The property also feature around three kids playground.
Blue Mountain Resort
Blue Mountain Resort is one of the top 10 resorts in Poland featuring an aquapark with outdoor swimming pools, indoor pools and saunas. The resort is found in Szklarska Poręba. The resort also features a beauty center as well as free internet throughout the property.
Each resort room is provided with a flat-screen TV and an seating area. From the balcoy guests can enjoy a cup of tea while looking at the mountain or pool view. All rooms are well-equipped with a personal washrooms. At the property guests can also rent a vehicle Guests can enjoy various activities within the surroundings. The resort offer all facilities with sport and hiking.
Czarny Kamien Resort
Czarny Kamien Resort is one of the best resorts located in Szklarska Poręba by the forest. This property offers free parking, indoor and outdoor swimming pool, dry and wet sauna and a fitness center. The property has spa facilities and free wifi access throughout the resort.
Guests can enjoy breakfast and dinner buffet or order a la dishes within the resort's restaurant.
All guests are provided with a completely equipped kitchen with electric refrigerator and hob, a personal washroom with shower, hairdryer and bathrobes, and a flat-screen TV. The resort also features a ski and a bicycle rental service. Guests can enjoy various activities within the resort.
Amber Park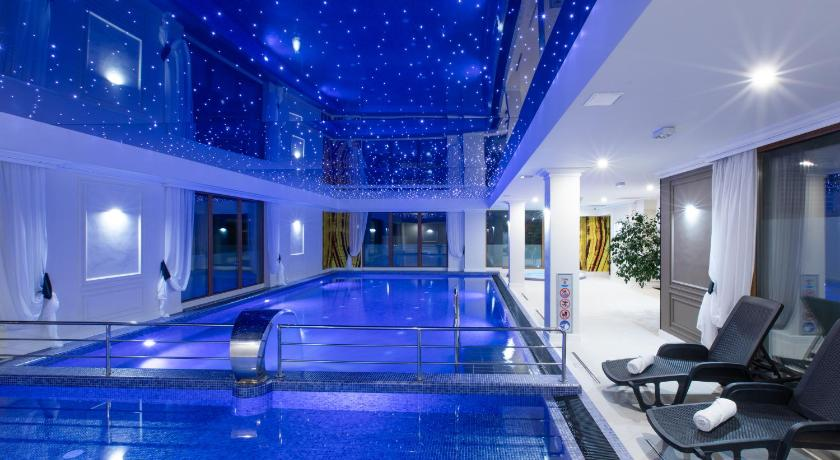 Amber Park contains an inhouse dining house, bar, a shared lounge and garden in Niechorze. The property offer various facilities at this property such as a kids' club and free internet access throughout the property. The resort offers an pool, hot tub and room service. This is one of the best resorts present in Poland.
The resort offer spacious rooms with balconies, tables and chairs. Every room is a well-equipped with a TV, DVD player is available. The property features a Spa center and other spa facilities, saunas and a fitness center. Continental and buffet breakfast options are available every morning at Amber Park resort. The accommodation also offers a children's playground. This property also offer in style for hiking and sport, and bike can be rented by the guests at the Amber Park resort.
HAVET Hotel Resort & Spa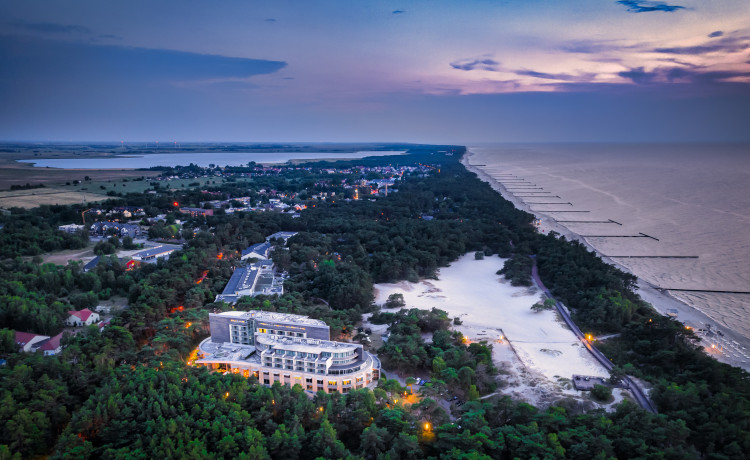 HAVET is located on the shore of the sea and among a pine forest in Dźwirzyno. This is one of the top 10 resorts in Poland and features a private beach, a kid's club and many other facilities. All the rooms and units are classically decorated and are air conditioned. They feature flat-screen TVs with satellite channels, free network access, a minibar. In addition a Tea/coffee making facilities are available in each room as well.
All resort rooms come with an air-conditioned, an electrical kettle, tea, and other facilities such as a flat-screen TV with satellite channels, bathrobes, slippers, a hairdryer and free toiletries. Guests have access to a 24-hour front desk, shop, and other facilities at the property all the time. This resort provide dining and drinking choices on-site, restaurant, dinner place. Among the facilities of this the property also offer a 24-hour front desk and a shared lounge. HAVET also features an Spa with a Hammam, a cafe, an evening club, and a dining place.
Neptuno Resort & Spa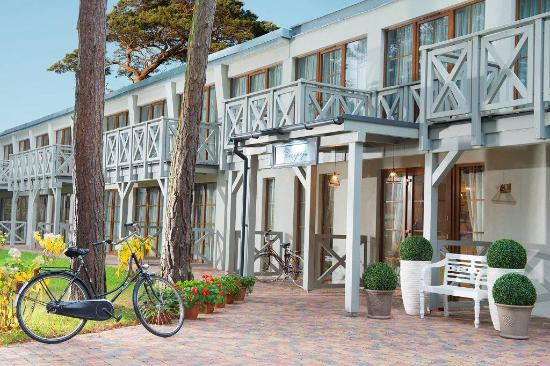 Neptuno resort feature free network access and a spa center. This is one of the best resorts and offers accommodation in Dźwirzyno. Guests can enjoy at the in-house bar. The property also offer free parking for all those arriving by their own vehicles.
Each room of the resort feature a 42 inch TV. The property also provides cuisines from across the world, a stylish bar, bathroom with a shower, free toiletries, a hairdryer, and a bathtub. Some other facilities include a 24-hour front desk, business center, and shops. This resort provide excellence for five -star dining. You can enjoy a delicious meal at the all-day dining restaurant. The resort is close to various popular places and stations, making it best choice for business travelers. There is a 24-hour front desk at the property. Hiking and sports are available within the property as well.
Cristal Resort Szklarska Poreba
Cristal Resort Szklarska Poreba is one of the best resorts in Poland and is situated in a quite surrounding. The resort offers trendy rooms with free network connection and a flat-screen TV. The property provides a beautiful view of Szrenica Mountain. 
Resort's each accommodations consists of a front room with a seating area, combined with a well-equipped kitchen. There are also utensils, a kettle and a dishwasher available in each room. The disco biscuit includes spa facilities with a bathtub and a steam bath. The in-house dining house serves dishes à la menu and features a paid private parking on site.
MonaLisa Medical Wellness & Spa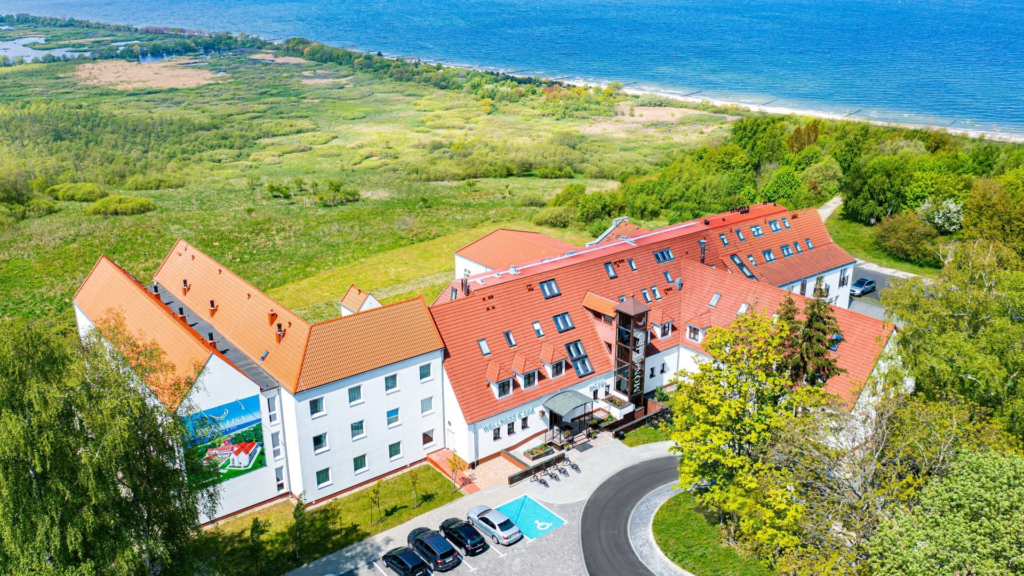 MonaLisa Medical Wellness & Spa is situated in a Kołobrzeg. This is one of the best resorts and offers rooms with personal bathrooms. It provides various and free Wi-Fi is offered within the entire property.
Each resort room is well-equipped with an flat screen TV and views of the gardens, and the pool. The property have beautiful interior decoration with trendy furnishings, Every room comes with a safe, electrical kettle and flat-screen satellite television. Every room is fitted with a private washrooms. Some even have a terrace offering pool and nature views. Guests can visit spa center or rent a vehicle at the resort. Additionally, the property hosts varied events. The resort's buffet dining place serves Polish dishes.
Cottonina Hotel & Mineral SPA Resort
Cottonina hotel & Mineral Spa Resort consists of four buildings that square measure and located in an picturesque area of Świeradów-Zdrój. This is one of the top 10 resorts in Poland providing elegant rooms with free internet access. The property also offer an indoor swimming pool, and a relaxation area with deckchairs.
Each resort room is air conditioned and feature a full-service spa that options massage medical aid, facials and body treatments. This resort is in close proximity with various famous tourists spots. Breakfast at this property consists of an buffet, and guests can relax within the lounge bar that comes with armchairs. The property also options Mineral Spa center, with a sensation shower, infrared and dry saunas, and around six spa parlours.
Dolina Charlotty Resort & SPA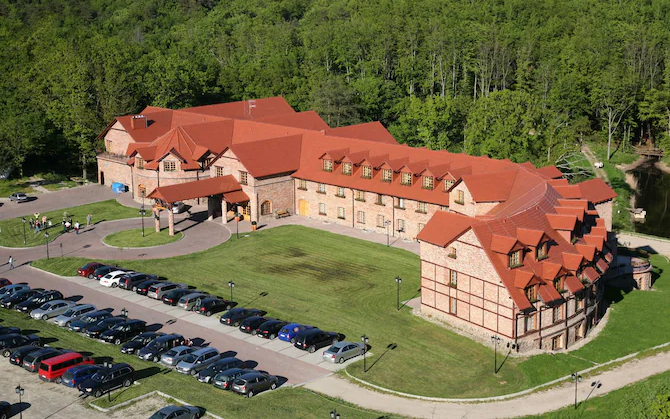 Dolina Charlotty Resort & SPA is conveniently loacated in the Strzelinko part of Slupsk. This is one of the best resorts in Poland and offer free parking. The property also offer free internet access and parking within the property to all its guests.
This resort features spacious and large guest rooms that are well-equipped with air con, an Tv with satellite channels and free internet access. Rooms offer guests with garden view and guests receive a tea and coffee making machines. The Spa at this Resort includes a heated pool, a steam bathtub and a fitness room. Guests can enjoy various range of fine dining choices, Mediterranean flavors and international dishes in resort's restaurants. In addition laundry and cleaning services are provided as well. An array of meals, drinks and snacks are served at the property's bar dining area, or at the suite.
CONCLUSION:
To answer all your curiosity about the most visited resorts of all time we have made this list of the top 10 resorts in Poland. All these resorts provide excellent Hospitality. These resorts provide fantastic service for a lifetime had a great evening, the dining and bar facilities at these resorts are amongst the best that the country offers, and bars are the perfect option for the elite party. These resorts will surely make you enjoy your stay as you experience all the things Poland has to offer. Come and enjoy your stay!
Here is the link for the top 10 resorts in Netherlands in 2023!
FAQs:
Does Poland have good tourism?
tourism in Poland is great all year round! The best time to travel to Poland is really up to personal preferences as Poland has lots to offer throughout the seasons!
Is breakfast included in the price for these resorts?
Once you have retrieved the availability for a specific resorts for the requested dates, by clicking on the room name, you will find information about breakfast, taxes and room facilities. Many resorts do provide this facility!
What is special about Poland?
Originally built in the 13th century as a Teutonic castle and fortress, it's also a UNESCO World Heritage Site. Speaking of which, Poland is home to a remarkable 15 UNESCO World Heritage Sites!
Are food deliveries allowed at these resorts?
Yes, you can definitely bring food or have a delivery there.
Are visitors allowed in resorts?
Any visitor who stays over night would have to be registered with resorts at the Front Desk and the room rate may change depending upon occupancy.
What is the beauty of Poland?
mountains, lakes, rivers, seaside, beaches and wild forests. There are 23 National Parks in Poland in which we can find amazing natural gems. Some of those natural treasures are unique and cannot be found anywhere else in the world.
Do resorts need ID of both guests?
For room in resorts you are required to register their guests with the local authorities, they will ask for the ID of all guests.
Do resorts charge for Wi-Fi?
Resort fees are usually charged to cover amenities like wifi and gym access, but they're not optional and you have no choice but to pay them even if you choose not to use the amenities they cover.
Why is Poland called Polish?
It literally means "The Land of Fields" and it comes from the word "pole" meaning "a plain/a field" . However, the story behind the country's name is a little bit more complicated than that. In fact,  more directly "Polska" derives from the name of one of the main tribes which build Poland in the 10th century.
Is Poland an interesting country?
Every year, the nation of Poland, which is a member of the European Union, attracts around 20 million visitors. That makes it the 19th most visited country in the world!