In this article, we have discussed best eco-friendly resorts in Mumbai. Mumbai is a mix of iconic old-world charm architecture, strikingly modern high rises, cultural and traditional structures, and whatnot. The city is known as the commercial capital of India, but there is more to it than that. Mumbai is all about art, history, culture, food, theatre, cinema, nightlife, and a lot more. This article helps you select best eco-friendly resorts out of other resorts in Mumbai to stay in.
Our selection of the best eco-friendly resorts in Mumbai will take you through a whole pack of stunning scenery, new experience, delicious food, not to mention a healthy and most comfortable stay or dine-out in Mumbai.
THESE ARE SOME BEST ECO-FRIENDLY RESORTS IN MUMBAI IN 2023!!
Taj Lands End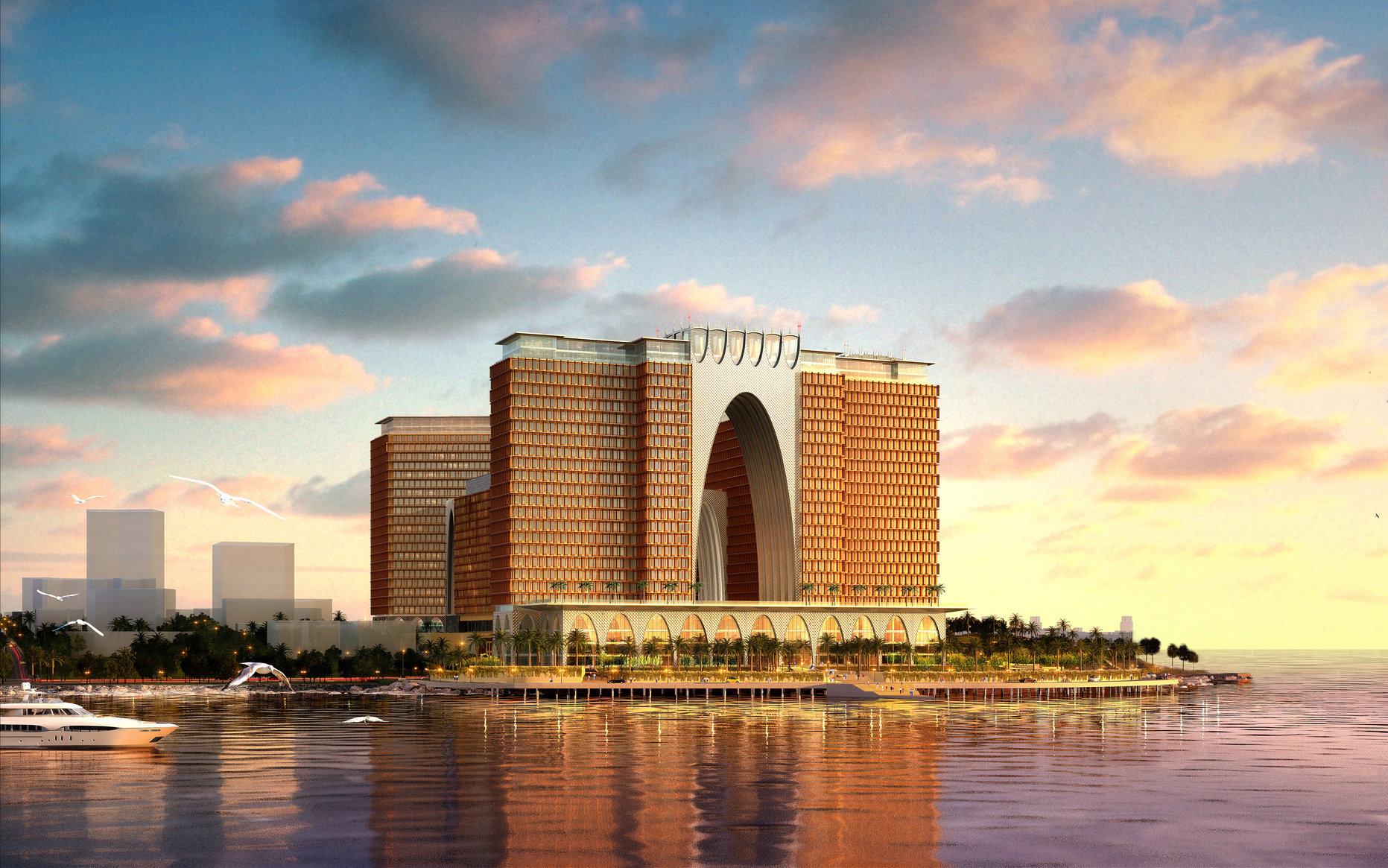 Taj Lands End is Located in the heart of Bandra, and reflects India's warm and heartfelt traditions of hospitality. This one of the best eco-friendly resorts in Mumbai and it offers the best views of the Arabian sea. This resort features around 493 guest rooms with 24-hour room service and free of cost internet connection.
The resort also features a business Centre, indoor and outdoor banquet spaces, a fitness center, a Spa, a swimming pool, and other luxuries. This resort also features some of the most renowned restaurants & lounges offering its guests variety of original food and beverage options. The resort offers easy access to transportation hence being perfect place for tourists. Every unit offer beautiful sightings of surrounding
Mount View Resort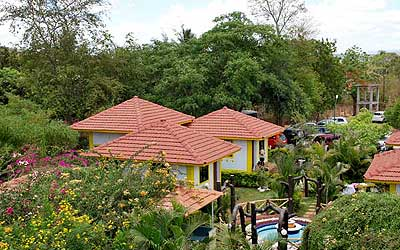 Mount View Resort is one of the best eco-friendly resorts and is famous for having pretty and beautiful surroundings while having affordable prices it is also well-known for Fresh vegetables used in restaurants from their own farms right behind the resort. Special rates and offers are available for school picnics, scout camps etc.
This resort offer complimentary Newspapers in Lobby, Beauty Services, Parking, Breakfast Services, Room Service, and Doctor on Call. Room Facilities include room Heater, Massage-Available in Room, Ironing Board, Fax Machine Room, Desk and 24/7 room service. Other Activities include a salon, Breakfast Services, Business Facilities, a cafe, Conference Hall, and a restaurant. The property also offers free parking on-site for guests coming with their vehicles.
JW Marriott Mumbai Juhu
JW Marriott Mumbai Juhu, is located on the beach of Mumbai. The resort is on the famous Juhu Beach with a spectacular sight of the Arabian Sea. It is close to the commercial and industrial estates in North Mumbai and the tourist hub of South Mumbai. It is a popular choice among all other luxury resorts in Mumbai.
This eco-friendly resort is best for both business & vacation travelers. The resort is well equipped with a Business Centre, Conference facilities, indoor & outdoor Banquet spaces and a Spa for relaxation after the tired day. JW Marriott Mumbai Juhu, is situated only 20 minutes away from both the domestic & international airports. Other facilities include a 24-hour front desk, business center, and shops. The city resort provides excellence for five-star dining in Mumbai. You can enjoy a delicious meal at the all-day dining restaurant.
Nakshatra Beach Resort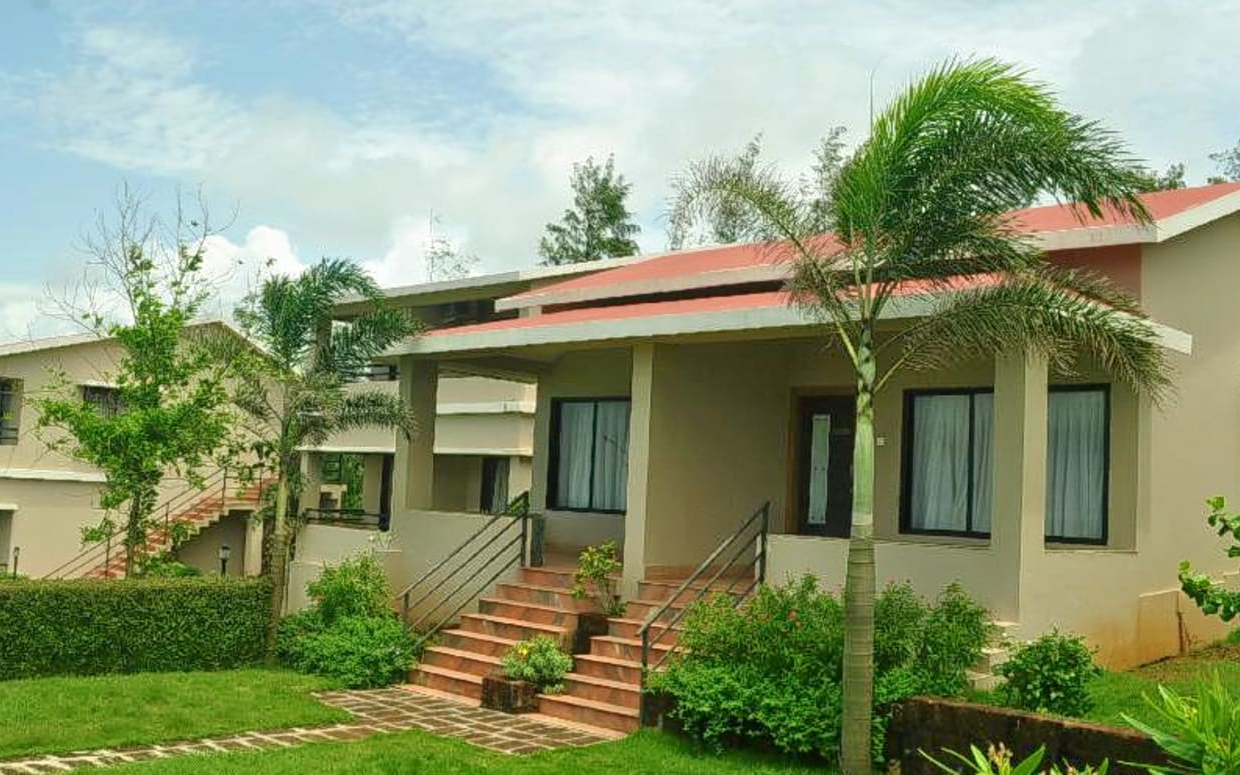 Nakshatra Beach Resort is a popular eco-friendly resort choice amongst tourists and is one of the best resorts. This resort offers guests with a range of services and amenities that are designed to give comfort and convenience. 24- hour front desk, security deposit, and free of cost internet connection is available in each room.
At the accommodation each room is designed for comfort, and features a TV, locker, glass, and a seating area to insure a peaceful night. The rooms at property features a balcony and offer city views, and all guest rooms come with a kettle and a flat-screen TV. At the property a buffet, à la carte or gluten-free breakfast can be ordered. The property also features a business area and an in-house snack bar.
River Winds Resort Mumbai
River Winds resort is one of the best eco-friendly resorts and offer a total of 22 rooms. The resort is designed in such a way that guests can enjoy and relax at the same time. This resort offers a Cafe, Conference Hall, Currency Exchange service, Laundry Facilities, Breakfast Services, Business Facilities, an on-site Restaurant, and Airport Transportation.
All resort rooms come pre-equipped with a air-con, a flat-screen TV, Hair Dryer, safety deposit box, and Slippers. Each unit has an attached Bathroom with all necessities. Some other facilities offered by the resort are a salon, Breakfast Services, Business Facilities, Conference Hall, Doctor on Call, free Parking, Restaurant, Room Service and paid internet connection is also available.
The Westin Mumbai Garden City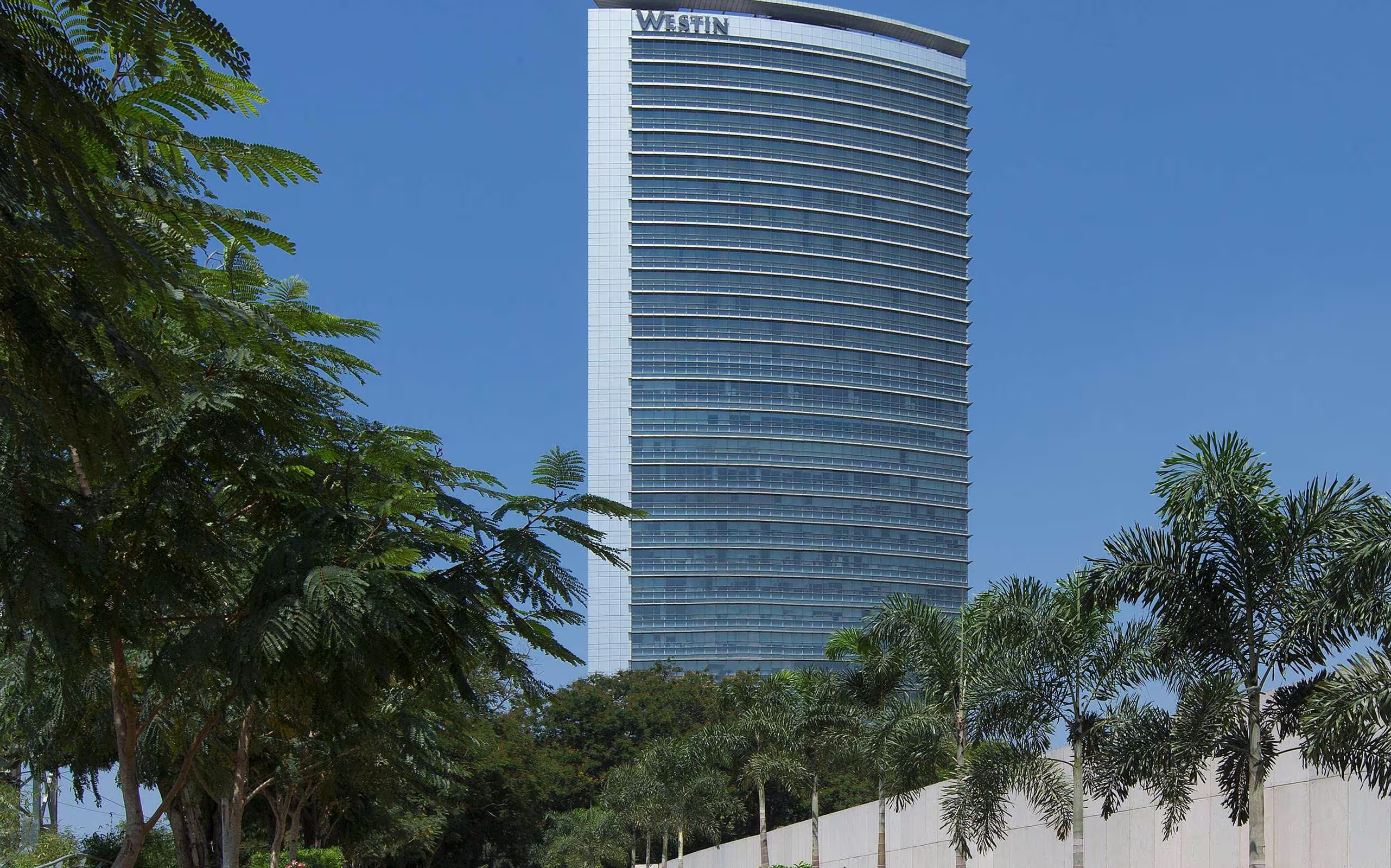 The Westin Mumbai Garden City is an eco-friendly resort conveniently situated in Goregaon. This property puts all its guests close to famous tourist attractions and various dining options. The property provides guests with access to massage and an on-site restaurant.
The Westin Mumbai Garden City features room and suite that come well-equipped with all trendy amenities. Almost each resort room features an air-conditioner, an electrical kettle and other facilities. All guests can have access to a 24-hour front desk and other facilities at the property any time. This property also provide all its guests with 24 hour access to massage, spa and an restaurant offering variety of menu on-site.
Lotus Eco Beach Resort
Lotus Eco Beach Resort is one of the best eco-friendly resorts located on Murud Beach-Dāpoli. It offers clean and beautiful seating area near the beach. Guests can also enjoy themselves at all the water sports facilities available on-site. Free of cost internet connection is also available in all rooms and throughout the property.
The accommodation features free internet access in all rooms that comes with a television, air-conditioner, an electric kettle. The attached washroom features a shower, a bathrobe and some other free toiletries. Some rooms features a balcony that offer a beautiful ocean view. Other facilities available at the property include meeting room, a front office and 24 hour room service is also available. In addition, an on-site restaurant and free of cost car parking is also offered.
The Lalit Mumbai
The Lalit is one of the best resorts that provides guests reassurance, hospitality, and warmth. This resort offer all its guests with a combination of luxury apartment-style living and residency while keeping environment in mind. The resort has a total of 21 guest rooms that come fully furnished with marvels.
The resort offers a 24-hour front desk, room service, and a concierge. All guest rooms in the resort come fitted with a kettle and a private restroom with a shower, free toiletries and a hairdryer. At this resort each room come equipped with an air-con, a TV and free internet access. The on-site restaurant offers international or Asian options. In addition, guests can have access to the on-site swimming pool. For guests arriving with a vehicle, free parking is available.
Sofitel Mumbai BKC
Sofitel Mumbai BKC, is one of the best a modern luxury and eco-friendly resorts in Mumbai. This property offer amazing facilities and is decorated in French art style. The resort provides the best combination of Indian and French culture and offers the best cuisine, entertainment & relaxation from a flexible, cutting-edge meeting space and Club.
Other facilities include a spa and poolside facilities. This resort also offers a gym, a spa, and a fitness center within the property. At the resort, each room includes air conditioning with a wardrobe, desk, flat-screen TV, minibar, and telephone. The accommodation features air-conditioned rooms come with a office and wardrobe. The attached bathrooms include shower and free toiletries. This resort is a perfect destination for both business travelers and tourists.
Prakruti Resort
Prakruti Resort is one of the best eco-friendly resorts in Mumbai. The property offer free of cost car parking and internet access on-site and in all resort rooms. This resort features ultramodern rooms with best facilities and room service.
The accommodation features spacious and air conditioned rooms, that comes with a Smart TV and DVD players. These elegant rooms comes with a attached restroom which offers a walk-in rain shower. Additionally, a swimming pool is also available and every room offer a stunning views of the city and ocean with a large seasonal terrace is also available. The property has a free of cost internet and 24/7 room service.
CONCLUSION:
To answer all your curiosity about the best eco-friendly resorts we have made this list of best eco-friendly resorts in Mumbai. All these resorts provide perfect blend of hospitality and other immersive experiences with some of the most beautiful natural landscapes. Every one of these resorts provide fantastic service while prioritizing environment. These resorts will surely make you enjoy your stay as you experience all the things Mumbai has to offer. Come and enjoy your stay!
Here is the link for the Best eco-friendly resorts in India in 2023!
FAQs:
Is breakfast included in the price for these resorts?
Once you have retrieved the availability for a specific resort for the requested dates, by clicking on the room name, you will find information about breakfast, taxes and room facilities. Many resorts do provide this facility!
Is Mumbai safe for tourist?
Mumbai is as safe as New York minus the gun violence.
Are food deliveries allowed at resorts in Mumbai?
Yes, you can definitely bring food or have a delivery there.
Are visitors allowed in resorts?
Any visitor who stays over night would have to be registered with resorts at the Front Desk and the room rate may change depending upon occupancy.
What do you need to check into resorts?
You should always carry government-approved checking identification proof while checking in to the resorts .
Do resorts need ID of both guests?
For resorts in Mumbai you are required to register their guests with the local authorities, they will ask for the ID of all guests.
Is dine in open for resorts in Mumbai?
Restaurants and eateries that were open till midnight, are now allowed to operate till 10 pm with 50 per cent capacity
Can you get Amazon delivered to a resort?
Yes, just give Amazon the resort address and notify the front desk.
Can unmarried couples stay at resorts in Mumbai?
Yes. No law in the country denies an unmarried couple a stay at a resorts. However, checking-in a couple is at the discretion of the resort owners / managers.
Are resorts stays allowed in Mumbai?
resorts are open and guests can book a stay at any resorts in Mumbai.